World Class Dining
Award-winning, internationally trained chefs create delicious menus with unique notes from around the world.
Develop your culinary skills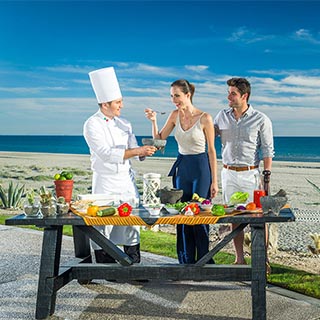 Cooking clases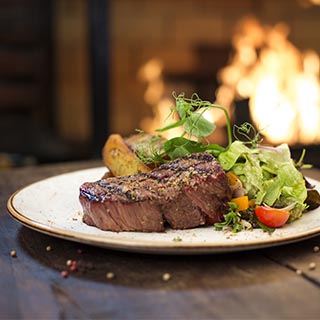 Culinay tour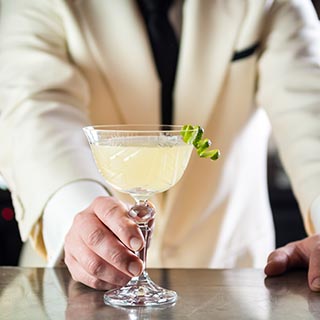 Mixology class
Dining in Nuevo Vallarta
Nuevo Vallarta offers a great variety of culinary delights to please every palate. Whether you're looking to sample gourmet Mexican cuisine or simply craving a light snack, like a crêpe or seasonal cheese plate, you'll find the fresh fare you desire at one of our 20 restaurants.
Dining in Riviera Maya
With a diverse set of gourmet restaurants to choose from, Riviera Maya offers a truly exceptional dining scene for foodies and families alike. From bold, fun Yucatecan cuisine to sophisticated Italian or classic cantina-style Mexican, this destination has delicious and meals to delight the tastes of any palate.
Dining in Los Cabos
Dining at Los Cabos allows guests to choose from a variety of diferent types of cousines prepared by world-class chefs. Fresh seafood, local delicacies, and internacional delights all around at this beautiful destination.
Dining in Puerto Peñasco
Whatever your tastes, you're sure to find delicious dishes to satisfy your every dining fancy at Puerto Peñasco. From thirst-quenching tropical cocktails to delicious buffets to traditional Mexican fare, this destination has food-lovers covered whe it comes to wonderful options.
Dining in Acapulco
You're sure to be awestruck by the stunning scenery at Acapulco, but wait until you try the food! From fresh, simple appetizers and finger foods for snakinng to refreshing ceviche or hearty homemade pastas, Acapulco offers vast dining options, all of which are gourmet in quality.
Live the SQN experience
The true meaning of luxury and joy
Suscribe to our newsletter