By Sam Tremlett
A new year calls for new resolutions. It´s time to wipe the worries of 2017 away and start over with a fresh new slate. Dust off your clubs, stock up on tees and forget about all those three putts. Enjoy your golf game even more this season by taking up these New Year´s resolutions.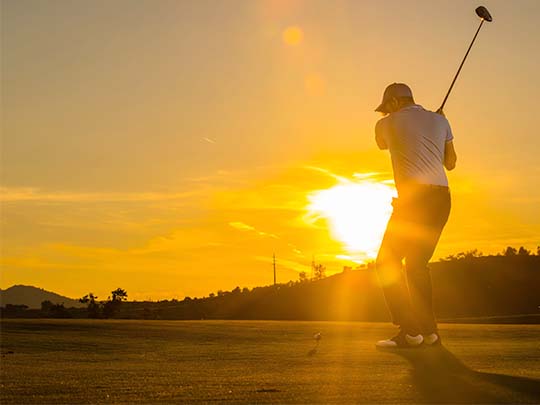 Become a member of a club
Joining a club will help you save money on fees and also help you meet new people.
Round up both your old and new golfer buddies, and take a well-deserved getaway, with SQN Golf you will find the best options to have the utmost golf travel experience.
Focus in one area of your game that needs some extra attention. Whether it be chipping, pitching or driving, don´t hesitate to book a golf lesson.
Travel with SQN Golf and take a lesson at the renowned Jack Nicklaus Academy.
This could be your year. With all the improvements you´ll be making, there´s no reason for you not to score that hole-in-one you´ve been dreaming about.
It´s not just about having the perfect mechanics, work on strategy and decision making to bring your score down.
Don´t carry all your slips-ups with you to the last hole – play in the moment.
Golf shape that is. Focus on score strength and flexibility to improve your swing.
Set goals high (or in this case, low) to get your handicap down.
We can´t help that we´re creatures of habit, but making a point to break it is the first step. Grab your mates or play a round on your own on a brand new course.
Find the time to hit the driving range. It might not be the most exciting part of golf, but consistency is important. Take the time to really work on your swing.
We want to help you to fulfill your golf resolutions, so check our travel packages to plan your getaway and enjoy your game!
From: New year´s resolutions for every golfer

Comentarios
---